Hi Jeff,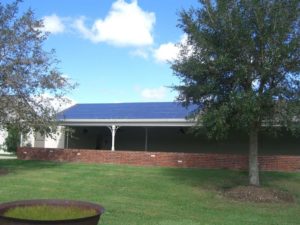 I am working on a solution for the golf industry in regards to energy consumption and participation increase.  I would very much like to speak with you about 
golf
course and resort energy consumption and how we can create a wide sweeping solar and energy conservation program that is a real solution to the golf industry's issues.
1) I would like to ask you some questions about how you actually got a golf course to implement solar.
2) What are the issues holding golf back from wide-scale solar adoption?
3) Why has the golf industry not transitioned and adopted this empowering source?
4) Would you please tell me your thoughts on how we can most effectively convert the Golf industry?
Luke,

Thanks for emailing.  I'd be happy to answer your questions about solar based on my experience.



1. The Island Golf Club found me.  The owner was an engineer and a very smart businessman.  He came to me looking for solutions to the cart charging costs and expected me to "solar power the golf carts".  He knew that demand charges from the small utility were eating into the clubs profits.  I approached it at a wider view after cart solutions did not give me the solutions.  By applying the federal tax credit of 30% on a 33 kW rooftop system we were able to make the economics work. 



2 & 3. You must understand a few things.  Golf hasn't changed much since 1500 AD Scotland.  Golf mentality is basically no change in the rules.  Do it like we've always done.  Also, most clubs are running on paper thin margins with dwindling memberships, and solar takes an investment.  There are ways around that - with creative financing. (Note: the club owners had other business interests with the ability to fund the project)



4. You convert by example just as you lead by example.  Nobody really wants to be the first, but once shown examples of successful financial models I believe the golf club community will follow and implement solar.  I know our project was written up in a major golf club magazine but more examples should be cited and promoted.  I installed my project 9 years ago and I expected it to have caught on by now.  I'm an engineer and project manager, not a financial guru, which is what is needed to pull these commercial projects off.     

Jeff