What Does It Mean To You?
Gulf South Solar made the decision back in 2003 when we opened – to go American.  (ARRA means American Recovery and Reinvestment Act)  We began with Shell Solar (which started making solar panels in America as ARCO in 1975) which became SolarWorld in 2006.  A couple of years ago, when many new solar companies popped up, a price war began between them for the lowest "price per watt".  Since most consumers do not bother to educate themselves about solar, they sometimes purchase a system based on $/watt.  This is about like buying a car "by the pound".
Hopefully since you are taking the time to educate yourself on solar you have not fallen for that trap.  Just as Chinese Drywall products were used in the rebuilding of homes after Katrina, people are always looking to save a buck.  Sometimes saving a buck in the wrong place can be very costly.  Buying solar modules made in China is not where you want to save a buck.  Below is a photo of the back of a Chinese made Suntech solar module that we came across that caught fire.  It was on a homeowners roof which was fortunately metal or they could have lost their house.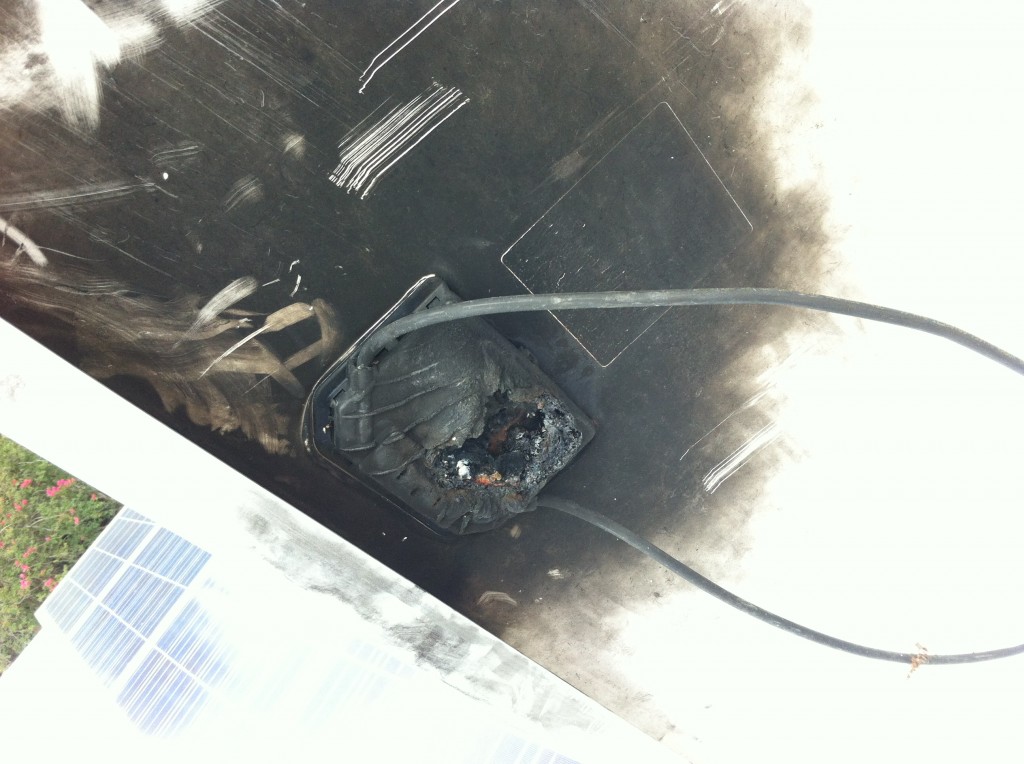 This is the underside that caught fire.  Likewise there was no permit pulled on the project by the fly-by-night solar installer.  They were unreachable for repairs and had presumably gone out of business.  This is good news for any future customers, but bad news for their past one(s).
Thanks.