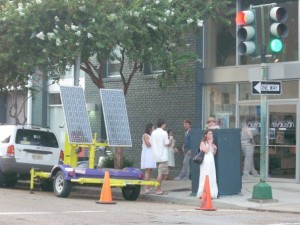 Project 30-90 is an environmentally conscious music festival with stages that were run on solar and wind turbine power. Gulf South Solar was proud to be one of the sponsors of the festival this past weekend in New Orleans.
The 3 solar trailers that Gulf South Solar provided to the event helped to power to the stages and other items at the Project 30-90 Music Festival.
Gulf South Solar believes in supporting this and other environmentally conscious organizations and events that promote sustainability and conservation in our state.