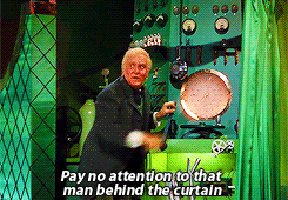 For those of you who remember the Wizard of Oz, you certainly remember the line "Pay no attention to that man behind the curtain".  This is what the Great and Powerful Wizard kept saying when the curtain was pulled back exposing the man pulling the levers.  Very short 45 second refresher clip:    http://youtu.be/ubIpoPjBUds
In case you didn't know, we have a similar situation in the solar industry with a special interest group operating out of New Orleans.  Some installers see a Great and Powerful Wizard that runs the solar industry and are in awe of its power.  This could be because they haven't bothered to look behind the curtain.  It could be they are too busy trying to keep their company afloat after legislative changes enacted have hurt their business.  Unfortunately for the industry, the Wizard behind is just a man, pulling the levers with money for his own personal gain and amusement.  All it takes is to see who's pulling the levers is to see where the money is from and where it went to)
Of course, it is possible to close your eyes to avoid seeing that "Man Behind the Curtain", but it doesn't change the fact that it is what it is.
Once you see the "Man Behind the Curtain", you really should face reality.  If you want to stand behind the curtain with him just to keep an eye on him, go ahead.  If you want to stay in the dark about that special interest group then…
Pay no attention to that man behind the curtain!
The tip of the iceberg for your reading pleasure:
http://www.theadvocate.com/baton_rouge/news/politics/article_40d5c595-367b-5ee7-97ef-36ddef1844be.htmlhttp://blogs.theadvocate.com/politicsblog/2015/01/29/louisianas-top-campaign-contributors-2014/
http://www.nola.com/business/index.ssf/2015/01/solar_company_facing_1_million.html
http://www.wdsu.com/news/local-news/new-orleans/state-contractor-board-fines-posigen-for-alleged-falsified-information-on-employment-application/25996452
Solar Lease Targeting Low Income and Minority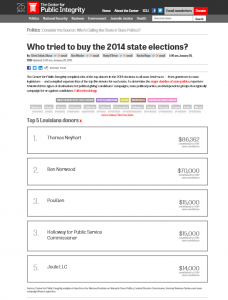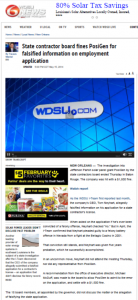 …………………………………………………………………………………………….