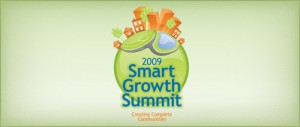 The Center For Planning Excellence hosted its 4th Annual Smart Growth Summit in Baton Rouge this week at the Shaw Center. Distinguished speakers from all over the country were flown in to present on such topics as land banking, renewable energy, expanding transit options, storm water managment and coastal protection and planning.
Ann Shaneyfelt spoke on Solar in Louisiana to a packed session,  "The attendees were excited learn about the many different types of solar installations we have here in Louisiana. Many of them were also surprised to see just how much we (GSS) have done just over the last 2 years", says Shaneyfelt. Ann also serves on the Ascension Parish Master Plan Advisory Committee which recently received a grant from CPEX to pursue Smart Growth planning and development in her parish. "Solar, Smart Growth and sustainability go hand in hand. They are all part of a bigger picture that combines conservation and smart land use policies with an understanding that cities and towns should be designed for the people who live, work and play in them, not the cars that pass through them".
Gulf South Solar was also a corporate sponsor of the Smart Growth Summit.
http://www.2theadvocate.com/news/54217232.html