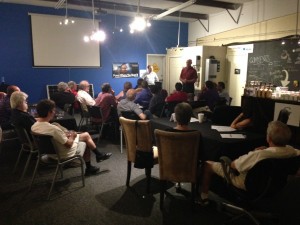 Solar Shingles have always been the buzz among the "solar curious" crowd.  Just say the word in a crowded room and watch it go silent and then someone says, "did you say solar shingles?'.  When someone hears you are a solar installer they will typically ask if you ever heard of solar shingles.
Everybody has heard of them but few people know anything about them, so they turn to us, the solar professionals, to learn more.  This article should have you reasonably up to speed for cocktail party discussions.
Solar shingles were introduced and became popular many years ago and installers quickly found the problem with them.  They were very inefficient, meaning the watts produced per square foot were half or less of standard solar modules.  This meant it would take twice as much roof space to produce the same amount of solar power.  Many times that amount of roof wasn't available.
The next problem installers recognized was the labor intensity of the connections.  Each shingle (about 12 watts) had to be interconnected, daisy chain style, with holes drilled in the roof under each.  Connections were soldered in the attic.  Needless to say, we refused to install them.  Did I mention they were expensive?  Everyone questioned how much they would heat up a roof.
Not so coincidentally, all of the solar shingle companies went out of business by 2012.
Around the same time a new product was introduced by Dow Chemical company.  Their solar shingle is called "Powerhouse" and we waited to learn more about it.  In 2012 Dow selected an employee's house in Louisiana to test the system on.  We found that Dow learned some lessons from previous failed solar shingles and made improvements but some things remain the same.
1.  They still are about 12 watts each shingle
2. They still are about 1/2 as efficient as standard solar modules
3. They take up twice as much space on the roof
4. They still require a connection between each one (improved in that it's not requiring soldering or penetration)
5. They still cost twice as much as regular solar (about 3kw for $25k, where typically you'd get double the solar for that)
* A new twist to the solar shingle is they are only being sold and installed by roofers.  Solar professionals are not allowed to purchase or install them for their customers.  It's all part of the marketing by Dow.  While it is true I wouldn't let some solar installers install a roof, there are plenty more roofers I wouldn't want installing solar!
So, my conclusion is, if you want roof integrated shingles and you don't mind a roofer designing and installing your solar system, having over 250 connections on the roof between your shingles, half the going efficiency, twice the space, and twice the price, I think the current round of solar shingles is for you.  Solar shingles are beautiful and integrated into your roof, and in certain situations are a great fit for a home. 
If you do decide to install solar shingles, be sure to itemize your invoice as to what is solar and what is not.  For solar shingles the roofers will have to replace (or install new if it is a new home) the shingles on the whole side of the house and use regular shingles in the space the solar shingles don't cover.  This portion is not covered by the tax credits, federal or state.  The Louisiana Department of Revenue will be watching for this.
If you want high efficiency, low cost, American made solar installed on any type of roof (or even on the ground) please give us a shout.  info@gulfsouthsolar.com
Jeff Shaw
NABCEP Certified Installer